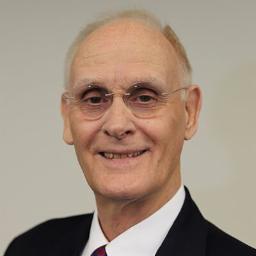 Macdonald West commenced his real estate and property development career at age 17 in London, England with the Navy Works Department of The Admiralty. He worked on several major civil engineering projects before joining a private firm of Chartered Quantity Surveyors and Project Managers in London. He qualified as a member of the Royal Institution of Chartered Surveyors (RICS), the pre-eminent association of Property Professionals Worldwide. At age 36, he was elected a Fellow (FRICS) based on his leadership abilities and his development and project management achievements.
Macdonald West emigrated to the USA at age 25 to attend Columbia University Graduate School of Business, New York City and graduated with a Master of Business Administration Degree (MBA). He was elected Vice President of the Student Body, President of Toastmasters and President of the University Christian Forum. He paid his own way through business school and worked part-time in NYC for a London based international Property Development & Consulting Firm.
After working in the Philadelphia area for eighteen months, Macdonald West moved to Miami, FL to join Hunter Moss & Company, Real Estate Developers and Consultants, a division of the Illinios Central Industries Real estate Group. As Vice President, his duties included real estate development, consulting and commercial mortgage financing. Development projects included a 118 acre industrial park and a 184 acre condominium project.
Four years later, Macdonald West joined The Allen Morris Company. As Vice President and later Senior Vice President, he was in charge of Real Estate Development and Chief Operating Officer, The Allen Morris Construction Company. He was also responsible for real estate Counseling and established the Asset Management Division, overseeing a portfolio of over 100 properties.
In 1989, Macdonald West was selected to be President, Miami Lakes Development, Inc and Executive Vice President, The Graham Companies, developers of the five square mile New Town of Miami Lakes. The Graham Family includes the former Governor of Florida and US Senator Bob Graham. Mr. West's responsibilites included overseeing the development of raw land, single family homes, multi-family residential properties, office buildings, warehouses, flex-spaces and retail space. He led the Company to achieve its highest development revenues and profitability in the Company's then 30 year history. He also successfully managed the team of professionals to obtain Vested Rights under Florida's Growth Management Laws for all undeveloped properties in Miami Lakes.
In October 1991, Mr. West founded The Macdonald West Company, continuing his career in development, construction, brokerage transactions and also counseling clients on their property challenges and opportunities. In 1995, he was elected President, The Counselors of Real Estate and in 1996 President, Builders Association of South Florida. In 1997, Mr. West became a panel member of the American Arbitration Association as an Industry Professional. In 2000, Mr. West was President, Realtors Commercial Alliance of Miami, and in 2001 was named Realtor of the Year.
From 2000 - 2003, Macdonald West completed the development of Alhambra Towers, Coral Gables, FL, a $50 million, sixteen story, 410,000gsf office, retail & parking garage project under a management contract with The Allen Morris Company. During this time, Mr. West was also the Managing Director of The Allen Morris Company.
From 2004 onward, Macdonald West continues to buy, sell and lease investment properties and manage investment accounts, while looking for new development and construction opportunities. He is an Arbitrator with the American Arbitration Association serving on the Commercial Panel, Construction Panel and the Real Estate Panel as an Industry Professional.
For more information, please contact:
The Macdonald West Company

1172 South Dixie Highway # 600

Miami, Florida, 33146-2918